So school is in full swing again, and unfortunately this blog has taken a toll because of it. I have a few extra minutes tonight, so I feel like writing something. I've got a whole bunch of other random stuff and thoughts I'm gonna write down sometime, it's just a matter of laziness.
The start of my third year has kind of come in as a whimper versus a bang. My schedule is very forgiving this semester, I only really have class on Monday and Thursday. Tuesdays has one class @ 7pm, and Fridays are off. So it's pretty good. Again due to the program, I'm taking a mismash of courses, including the Art and Architecture of Ancient Greece. So hopefully things will be good as the year progresses.
Luckily, Girlfriend and I have still managed to maintain seeing each other fairly often. You'd think more often than we do, given we live in the same house. I am surprised how well the living situation is going. Being roommates is great, we usually have breakfast together and then do something in the night together, so it's nice. The owners of the house are great and the cat loves me. Which is nice. Unfortunately my parents are under the assumption that Girlfriend and I share everything (food wise) and thus they have stopped pitching in for my food bill. I suppose this is fair, but hopefully when they come at the end of September, they will see how little we actually share, and have a change of heart. (Doubtful – but here's to wishful thinking)
In other news, I'm spending too much money lately! I'm in the process of purchasing an Mbox Pro2 (pictured below) for $500. Which is a steal of a deal considering you generally pay $1200+ for it. It's great because I can use it to record, I can plug in my other box into it, and I get access to the most used software in the business.
You see! Digidesign, the company who makes the Mbox, has also produced a program called ProTools which has become the industry standard. Well, Digi has also made it so that you can't use ProTools unless you're hooked up to an Mbox. So this is not cool. Thus I am buying one.
Secondly, I just bought VIP tickets to the Alexisonfire show that will be happening here in November. This means I get: a ticket &
meet & greet
tour poster
exclusive laminate
7″ (DEMOS from OC/YC….super limited)
early entry into venue
Most importantly on this list is the meet & greet. Alexisonfire has grown to be one of my favourite bands, and having the opportunity to talk to them is going to be awesome. I'm already thinking up questions to ask and all this other loser stuff. Victoria is the first stop on the tour, so I'm gonna be one of the first people they meet! Aweeeesum.
In other nerdy music news involving me, there's a guy coming to our school to talk to us about working in a well known studio. This guy has worked with K-Os, R.E.M., The Tragically Hip and Rise Against to name a few. These are a lot of big names, and a lot of bands that I listen to. I'm super pumped to talk to him and see what he says about the industry. So I've got another list of questions going for him too.
That kinda runs injunction with some other news of mine. I've taken over the Facebook group for my program, so I'm being a big n00b and posting all the time in the group to keep it relevant.
Umm…other than that, I'm not really sure what else is going on with me. Trying my best to stay active. Girlfriend and I have started playing tennis, and I've joined a ball hockey team as well. So I've got lots on the go.
Oh! I suppose I can talk about what happened in the last bit of the summer. I've been working at the Gap most of the time, and still am continuing into the fall (5 classes, and 2 jobs – great). The Gap is great, and I love working there, right now it's mostly weekends and Friday's so the hours aren't fantastic.
Also – this summer was probably the first summer where I actually read more than 2 books that weren't comics. I read:
The Historian by Elizabeth Kostova
The Curious Incident of the Dog in the Night Time
The Lost Symbol by Dan Brown
The Producer as the Composer by Virgil Moorefield
Think of a Number by John Verdon
All of them were really good, but I have to pick two out of the mix. Think of a Number was fantastic, probably the best book I've read in a long time. It's a great serial killer/mystery/crime/psychological/fuck-with-your-brain type of book. Which I really enjoy. So I'd definitely recommend that one.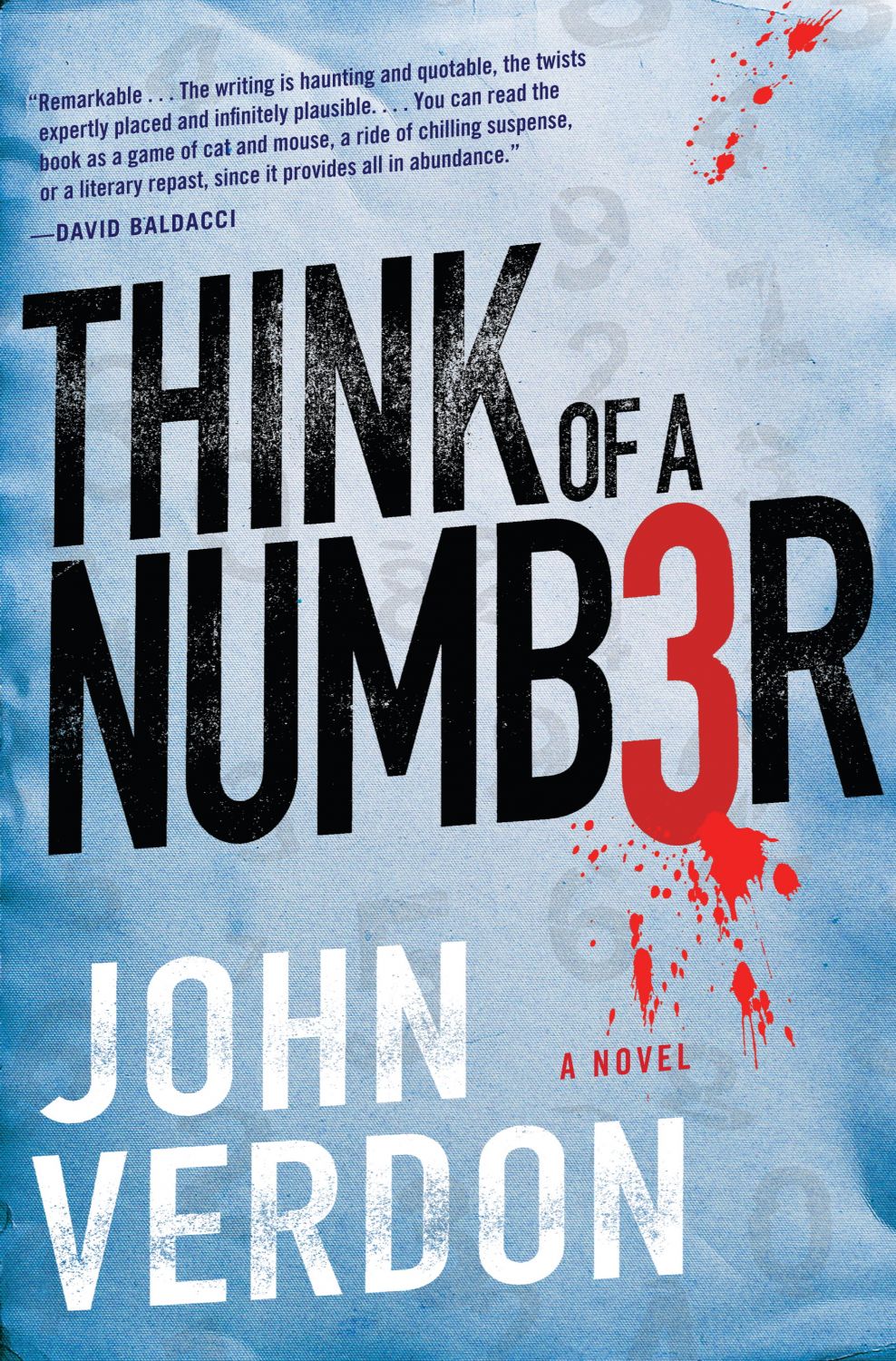 The second, The Producer as the Composer, I would recommend for anyone with any interest in music. It talks about the producers role in making music all the way from Motown to DJ's of today. It was the first book that got me to listen to an entire Beatles album (Sergeant Pepper's Lonely Hearts Club Band) and it made the music actually interesting to me. I went out and bought Pet Sounds by the Beach Boys, just so I could hear for myself what Brian Wilson did in terms of mixing and arrangements. So for me this book had a significant impact on my musical life and how I want to pursue my career.
I think that's enough for tonight. Ima go to bed now. More specifically…girlfriend's bed!

If there's any books you think I should be reading, please let me know!
So I guess it's been a long time since I've actually written anything about my life on here. A lot has gone on since I last posted.
I ended up having my best semester in school, with 2 A-'s, a B+, a C+ (which is being appealed), and a C. Hurray for me.
I moved out of my place in residence at school. I have definitely accumulated way too much stuff over my two years living there. I had two medium sized tupperware containers and one large (maybe 6 foot x 2 foot x 2 foot) tupperware container – just filled with books and stuff and crap and all this stupid random stuff. I had 2 x 3 ft ziploc bags full of clothes, 1 5 ft ziploc bag full of clothes. Then one re-usuable bag for my picture frames, two gym bags, one box for my keyboard. And that's just stuff I left there. I brought home another box and another tupperwear, my guitar and two suitcases of clothes. And then some shoes and other crap.
So I was fortunate enough that my two roommates had gotten a storage locker and had enough room for my stuff too. On my last day I got my stuff into the locker and headed downtown with girlfriend for dinner at our favourite little Chinese place. Which was nice. I really miss her lots. She won't be coming home at all this summer. She's finishing up her degree and staying behind without me. Makes me sad.
I flew out here last Wednesday and got home late-ish. And every time I come home from the airport I hope and dream that my mom will let me sit in the front seat on the car ride home. And every time, without fail, my hopes and dreams are shattered. So I finally got home and relaxed.
And that's what I've been doing basically for the past week. Nothing. I went to see the KGB on Thursday. They were pretty good, luckily we came early enough that we didn't have to pay the $15 cover. I was impressed that they're playing so many shows and have a bit of a fan base going. It was really awkward, I saw my old band teacher at the show that night. He came and sat with us and talked for their entire set. Unfortunately he conned us into buy tickets to his jazz show on the weekend. We got suckered and bought tickets. (http://www.myspace.com/kronicgrooveband)
This show was at the Beat Niq and featured a bunch of people I had never heard of.  It was okay – probably not worth the money we paid but whatever. It was what I like to call free jazz – which follows a very loose form of chorus – solo – solo – solo – chorus. Where each player (there was 3 and a drummer) would take solos. This is fine and all, but the choruses sound so off and random. The band doesn't really sound like a band. Each player does their own thing and the sound is very incoherent. I'm not sure if this is the sonic goal of this style, but it's definitely not something for everyone.
So basically the only point for me coming home was to work all summer and make lots of money. So far that's a flop. My brother has deemed me a 'jobless shithead'. But that's okay. Maybe I'll just free-load of my parents all summer. Sounds like a good plan to me. I had an interview today with the City, as an event crew member. I'm probably going to get this job, but it's only on call, so that probably won't yield very many hours. I was going to have an interview at the Gap – but the guy hasn't returned 3 of my calls. I also had an interview @ CJSW – the local university radio station. Doing a job that I would really love. Unfortunately I got a phone call from them this afternoon saying that although I had a great interview and a great portfolio – there was just someone out there that's better than me. The shitty thing for me is that my resume is so specific that it doesn't apply to anything else. I really have no skills in the service industry. Or any other industry other than my own. Sigh.
Umm. I hate being home. I hate living with my parents. They drive me insane daily. Every time I sit down for dinner, I feel like it's the "15-minutes-of-interrogation" where they try and ask me as many questions as possible in a little time span. Since my brother took our other car to Edmonton with him for the summer, our 3-piece family is left with one vehicle. My dad takes the bus to work (how green of him) and that means my mom and I have to share our other car. This is a pain in the ass. Being at home is a pain in the ass. I spend most of my time in my studio – where I lose most sense of time with no windows.
Most of my friends here have been either too busy or just don't care. When talking to them about coming back they all seemed excited about seeing me and wanting to hang out. So far I've seen four people since I've come back. I don't expect that number to get much higher in the coming months. I'm starting to learn that people are generally really excited about the idea of seeing you when you come home from university – but in practice it doesn't really happen.
I've been having a terrible time being away from Girlfriend. It's terrible trying to do a long distance relationship again. We said we were going to break up for the summer – but it's just stupid and too hard for both of us to not want to be together. I hate being away from home, from her, and Geoffery. We've been watching lots of new Robert De Niro movies, Raging Bull, and Taxi Driver. Both weird fucked up movies. De Niro was good though. I've been watching the second season of Parks and Recreation – it's pretty good. Definitely better than the first, but not as good as the Office. Hopefully it keeps going. Next is Breaking Bad.
Sigh. Here's a few pictures of my new set-up at home.
So basically I hate being home and I hate living here! How are you doing? Probably better than me. Can't wait for this summer to be over.
Later days,
- J
Ahoy!
I was thinking about home again today, and again how much Victoria has become mine. I have a place where I can go to get my hair cut and the stylist knows who am I and how I like my haircut (yes, for those perceptive folk, I did get my haircut today, maybe I'll post a picture later), I can give directions, I can tell people which bus to take. I feel like I am now a citizen of Victoria and can call this place home. It's a pretty weird feeling. After being here only one year and I feel like this. Calgary never seems the to change everytime I'm back. It's always the same streets, the same route home from the airport, the same buildings, the same crappy architechural statues on the street corners. I still find things to explore and discover here in Victoria, and it's awesome.
Today was mostly a chore day, getting a haircut, getting shoes for work, paying bills, etc etc. Tomorrow is laundry. I need something interesting to happen to me! I'm running out of things to say and things to talk about. I fired off an email to the Martlet to see if they still want my reviews, hopefully you read them, enjoyed them and went and listened to some of the music! I need to know if these reviews are valid or not. On that note, when I was reviewing Sora's CD "Heartwood", I noticed the picture on the back cover was quite familiar. I ended up finding her on Facebook, learning she was from Calgary, and that the picture was taken about a minute away from my house (in Stonehenge for those of you who know). So that was pretty nifty.
My roommate came home from New York/Toronto last night! It's great having him around again, I was getting quite lonely and bored all by myself. Now I have someone to play video games with and converse with and go shopping with and not be all by myself in the computer labs all day.
And holy lame! I was just checking this computer to see if it had Photobooth, which is the program on Mac to take pictures using the webcam, and either this version doesn't have it, or they got rid of it on these computers! How silly.
It's only a few more days until my brother comes to visit. 4 to be exact. He'll be here on Friday, when we have our final summer ending costume bananza! It shall be grand. I was planning on going as Bleeker from Juno, but I have yet to find a pair of shorts short enough and gold enough to be sufficent for that costume. I am excercising back up ideas. Do you have any? Leave a comment with a sweet costume idea
Later days,
- J