So it seems like it's been forever since I've actually written a decent post on here. I feel like now is as good of a time as ever. So let's get started jah?
Getting the nitty gritty stuff out of the way first…
I have 3 more days of classes
I have passed enough assignments in all of my classes such that if I pass the finals I will pass the course
I wrote a paper on the "Evolution of Greek Architecture in Relation to the Developments in Mathematics" or something like that
I recorded/produced my first track (see Never Know [post below])
Worked 30+ hours in the last month doing recordings
Got knocked out in the first round of the floor hockey playoffs. Scored one goal all season.
Anyways, that's really all I can think of for the moment. The biggest one on that list is probably the trip to Vancouver. Girlfriend and I went for reading break, which was in the beginning of November (10th – 14th). We stayed in a cheap little hotel which was actually really nice. The trip wasn't the greatest, and didn't really compare to when we had gone to Seattle a year previous. I was sick going over there, and had to truck around a fistful of kleenexes everywhere we went. In the two days we had there, we walked close to 15+km around the city, from Gastown to Yaletown to Granville Island to etc etc etc. We got to see Robson street and the malls and such, which was nice. It would have been a lot better if we had an entire week to spend there and take everything at a more leisurely pace. There's much more of that city I would like to see.
Girlfriend really wanted to go see Bodyworlds which was on at the Science World, so we did that on the night of the 11th, and to be honest it wasn't that great. I'd seen it before in Edmonton a few years back, and this one was pretty lackluster by comparison. The exhibit was smaller and had less interesting pieces and it was pretty enclosed versus the large open space in Edmonton. So that was a downer but we carried on. Girlfriend wanted to go to the art gallery too, but we just didn't have the time or the energy. Maybe another day. We were in bed by 10pm each day and up by 8. We definitely don't know how to vacation.
Oh! I forgot something very important that I did in the last week! I met Alexisonfire! As you may or may not know, they are one of my favourite bands of all time and a group that I really enjoy in all aspects of manner
and music. So it was pretty cool to meet them finally. If you don't know their names tough, because I'm going to refer to them as such. This is only my personal opinion and experience so it may not be a true representation of character, but Dallas and Wade didn't give the best impression to me. Dallas was very "Hi, Autograph? Photo? Next?" or at least that's how it was to me. There were quite a few other people there and that was a disappointment but to be fair I wasn't the most outgoing individual there. I had a nice chat with Steele and he seemed genuinely interested in what I had to say. Same with George and Ratbeard, and I enjoyed my conversation with them. So it was kind of a interesting experience. It was kind of like "Okay-go-ahead-make-awkward-conversation-with-people-you-really-admire-who-don't-care-who-you-are-for-a-half-hour." But it was cool to do. I don't think I'd do it again, especially for that price tag ($100).
All that being said, the show was pretty ridiculous. With people climbing up on stage and crowd surfing, combined with the terrible sound and the show having to be done by 9:30 (to accommodate all the clubbers on a Friday night) I think it was a mediocre experience. It had it's highlights and it's lowlights, but that's to be expected.
I'm not sure what else to write tonight…exams are coming up, and I will be done by the 18th. So hopefully I'll write some more posts coming into the holiday season. (I actually was going to type Christmas there, but then changed it to holiday. Isn't that so politically correct of me?)
And for something completely different! A Hipster Hitler comic!
Related Articles
So school is in full swing again, and unfortunately this blog has taken a toll because of it. I have a few extra minutes tonight, so I feel like writing something. I've got a whole bunch of other random stuff and thoughts I'm gonna write down sometime, it's just a matter of laziness.
The start of my third year has kind of come in as a whimper versus a bang. My schedule is very forgiving this semester, I only really have class on Monday and Thursday. Tuesdays has one class @ 7pm, and Fridays are off. So it's pretty good. Again due to the program, I'm taking a mismash of courses, including the Art and Architecture of Ancient Greece. So hopefully things will be good as the year progresses.
Luckily, Girlfriend and I have still managed to maintain seeing each other fairly often. You'd think more often than we do, given we live in the same house. I am surprised how well the living situation is going. Being roommates is great, we usually have breakfast together and then do something in the night together, so it's nice. The owners of the house are great and the cat loves me. Which is nice. Unfortunately my parents are under the assumption that Girlfriend and I share everything (food wise) and thus they have stopped pitching in for my food bill. I suppose this is fair, but hopefully when they come at the end of September, they will see how little we actually share, and have a change of heart. (Doubtful – but here's to wishful thinking)
In other news, I'm spending too much money lately! I'm in the process of purchasing an Mbox Pro2 (pictured below) for $500. Which is a steal of a deal considering you generally pay $1200+ for it. It's great because I can use it to record, I can plug in my other box into it, and I get access to the most used software in the business.
You see! Digidesign, the company who makes the Mbox, has also produced a program called ProTools which has become the industry standard. Well, Digi has also made it so that you can't use ProTools unless you're hooked up to an Mbox. So this is not cool. Thus I am buying one.
Secondly, I just bought VIP tickets to the Alexisonfire show that will be happening here in November. This means I get: a ticket &
meet & greet
tour poster
exclusive laminate
7″ (DEMOS from OC/YC….super limited)
early entry into venue
Most importantly on this list is the meet & greet. Alexisonfire has grown to be one of my favourite bands, and having the opportunity to talk to them is going to be awesome. I'm already thinking up questions to ask and all this other loser stuff. Victoria is the first stop on the tour, so I'm gonna be one of the first people they meet! Aweeeesum.
In other nerdy music news involving me, there's a guy coming to our school to talk to us about working in a well known studio. This guy has worked with K-Os, R.E.M., The Tragically Hip and Rise Against to name a few. These are a lot of big names, and a lot of bands that I listen to. I'm super pumped to talk to him and see what he says about the industry. So I've got another list of questions going for him too.
That kinda runs injunction with some other news of mine. I've taken over the Facebook group for my program, so I'm being a big n00b and posting all the time in the group to keep it relevant.
Umm…other than that, I'm not really sure what else is going on with me. Trying my best to stay active. Girlfriend and I have started playing tennis, and I've joined a ball hockey team as well. So I've got lots on the go.
Oh! I suppose I can talk about what happened in the last bit of the summer. I've been working at the Gap most of the time, and still am continuing into the fall (5 classes, and 2 jobs – great). The Gap is great, and I love working there, right now it's mostly weekends and Friday's so the hours aren't fantastic.
Also – this summer was probably the first summer where I actually read more than 2 books that weren't comics. I read:
The Historian by Elizabeth Kostova
The Curious Incident of the Dog in the Night Time
The Lost Symbol by Dan Brown
The Producer as the Composer by Virgil Moorefield
Think of a Number by John Verdon
All of them were really good, but I have to pick two out of the mix. Think of a Number was fantastic, probably the best book I've read in a long time. It's a great serial killer/mystery/crime/psychological/fuck-with-your-brain type of book. Which I really enjoy. So I'd definitely recommend that one.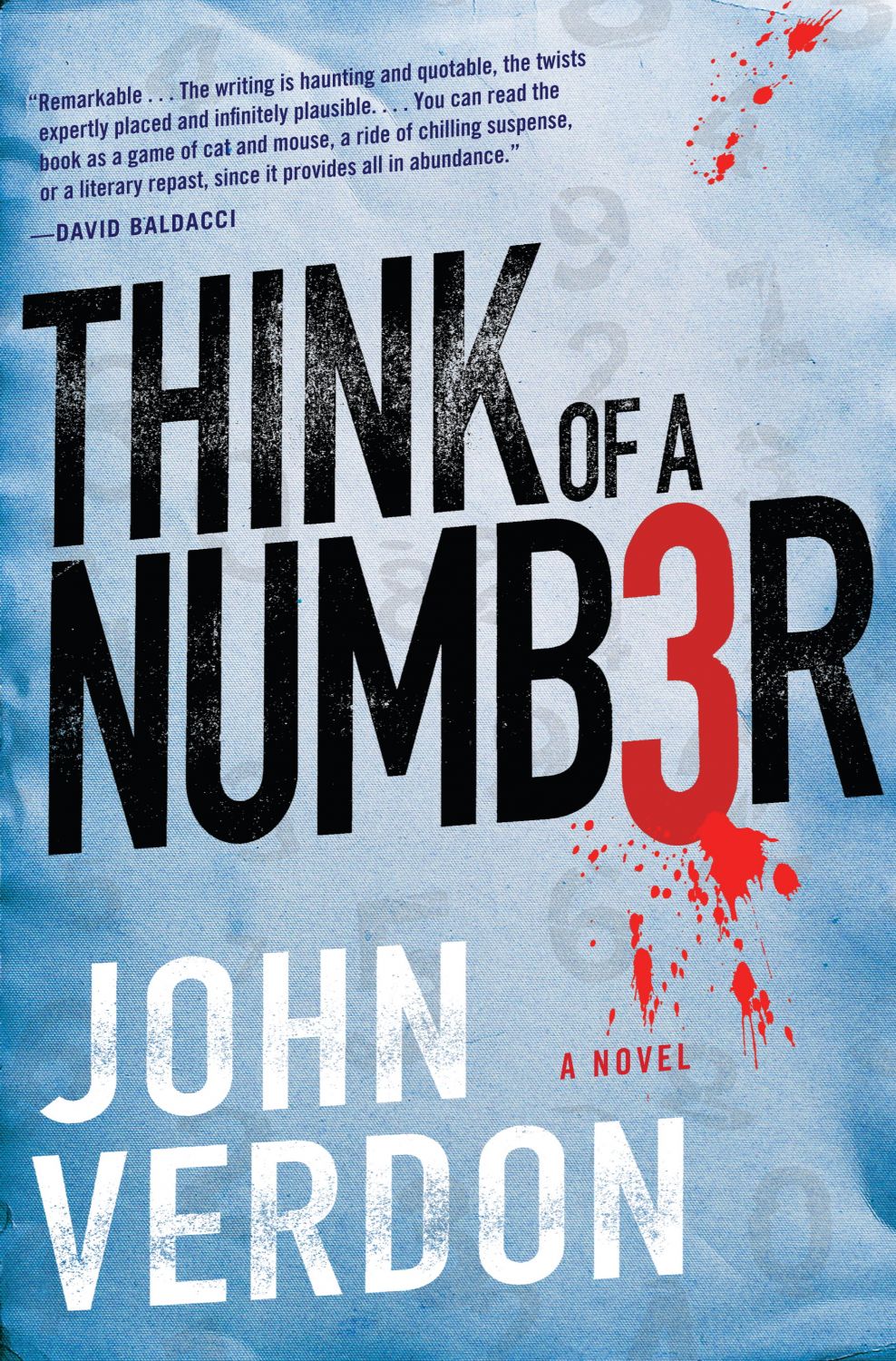 The second, The Producer as the Composer, I would recommend for anyone with any interest in music. It talks about the producers role in making music all the way from Motown to DJ's of today. It was the first book that got me to listen to an entire Beatles album (Sergeant Pepper's Lonely Hearts Club Band) and it made the music actually interesting to me. I went out and bought Pet Sounds by the Beach Boys, just so I could hear for myself what Brian Wilson did in terms of mixing and arrangements. So for me this book had a significant impact on my musical life and how I want to pursue my career.
I think that's enough for tonight. Ima go to bed now. More specifically…girlfriend's bed!

If there's any books you think I should be reading, please let me know!